Where your world grows: Join us this spring for a face-to-face update on Cambridge English  books and exams.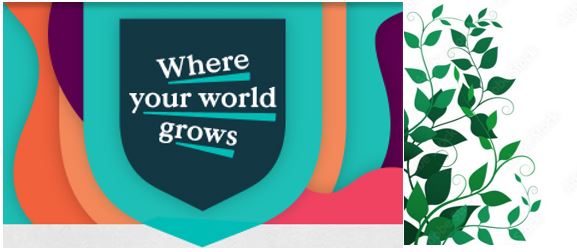 The Excalibur Exam Centre and the Tempest bookstore have the pleasure of inviting school representatives and teachers to the joint presentation of the current offer of Cambridge English titles and exams in 2023.
Join us for an update on this year's additions to Cambridge ELT catalogue, including Kid's Box New Genertion, Complete Advanced 3rd Edition, Test&Train B1 Preliminary for Schools and many more.

As a very special  bonus, a limited number of free Cambridge English vouchers* will be granted with valuable discounts for Cambridge English exams and books.
No special registration is required and the presentation  will be open to participants between 9.00 and 15.00 on 4th March 2023, during the ELTA SIG Day Tell Me Your Digital Story taking place in Novi Sad, at the Dr Lazar Vrkatić Faculty of Law and Business Studies.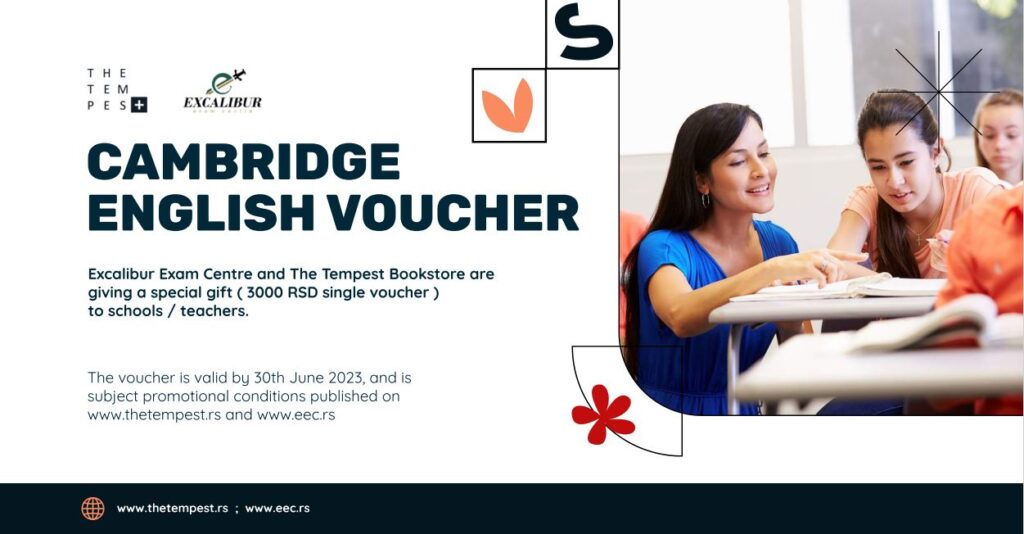 *Cambridge English vouchers are subject to the following terms and conditions:
– any single voucher in the face value of RSD 3000 can be used only once
– the voucher is valid only for the Cambridge Englihs products and services offered by the Excalibur Exam Centre and/or the Tempest bookstore
– the voucher is valid with the registration of minimum 3 exams or minimum order of 12 books
– the vouchers can be used only as a discount on the total fee/ price of the items purchased and cannot be exchanged for money
– the vouchers are valid until 30th June 2023
For more information about the ELTA SIG Day event, visit: ELTA YLT SIG Day – ELTA